I wish we could have spent more time in Vermont. Two days wasn't enough and I feel like it got a bad rap. The Green Mountains are really lovely and there appeared to be a lot to do but, alas, we were on a schedule (we hate schedules).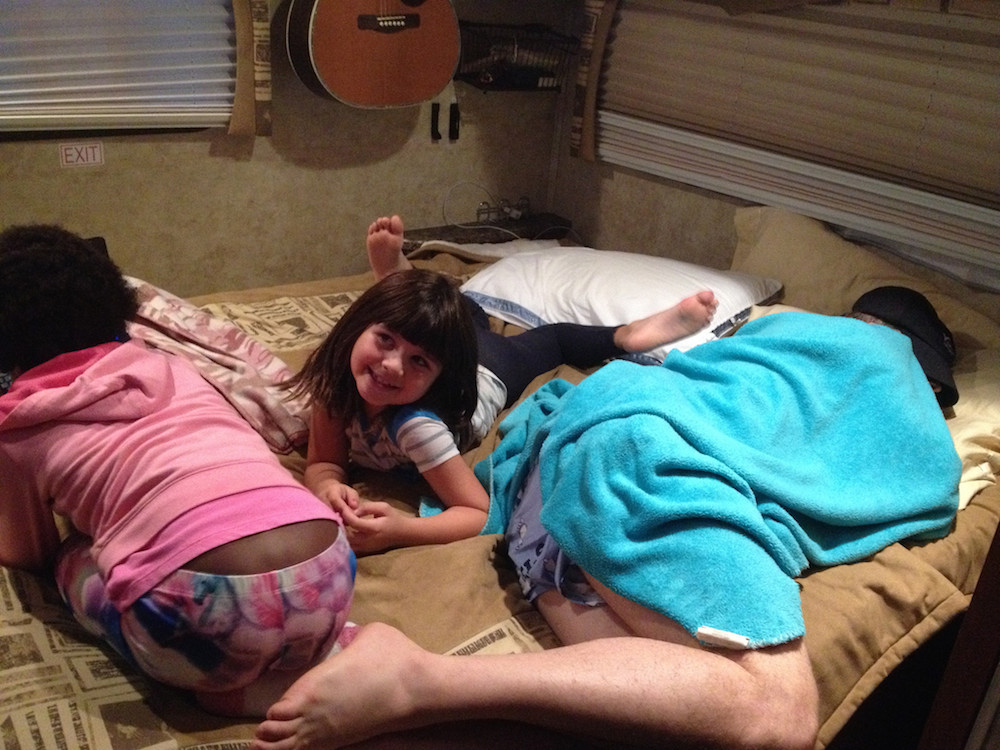 We arrived in Vermont in the cold rain, pulled into the campground and setup in the cold rain and spent the rest of the day waiting out the cold rain. The girls did what they do best, play Smallworld and talk incessantly, and I took something called a "knapp" or "nap". Apparently this is where you lie down during the day for an extended period of time with your eyes closed. Great concept but I'm not too familiar with it.
Later that night we watched Disney's "Haunted Mansion" with Eddie Murphy as a family. Kira was quite freaked out at first (watching from the back of the RV) but soon made her way into the living room with everyone else. Now she loves the movie and talks about it repeatedly.
The skies cleared Sunday morning and we were brave enough to venture out of the RV. I found a brochure in the campground's game room for Harpoon Brewery down the road so we decided to tour yet another brewery. The brewery had become some sort of local tourist attraction and a number of smaller shops had opened up in this little cluster in the middle of nowhere. The brewery had a family atmosphere with a playground, badminton nets, brewery tour, dining and fire pit outside.
Unfortunately the credit card machines were down when we arrived and we only had enough cash for the tour (Cathy hadn't given me my allowance for the week). So we meandered around the gift shop for 20 minutes or so waiting for the tour to start while the girls played outside with the other kids. Once again, Hali loved the brewery tour. The other two girls were not that impressed as usual. It was a fun tour and we got to taste a number of different beers that are only available at the brewery. I'd call it a win!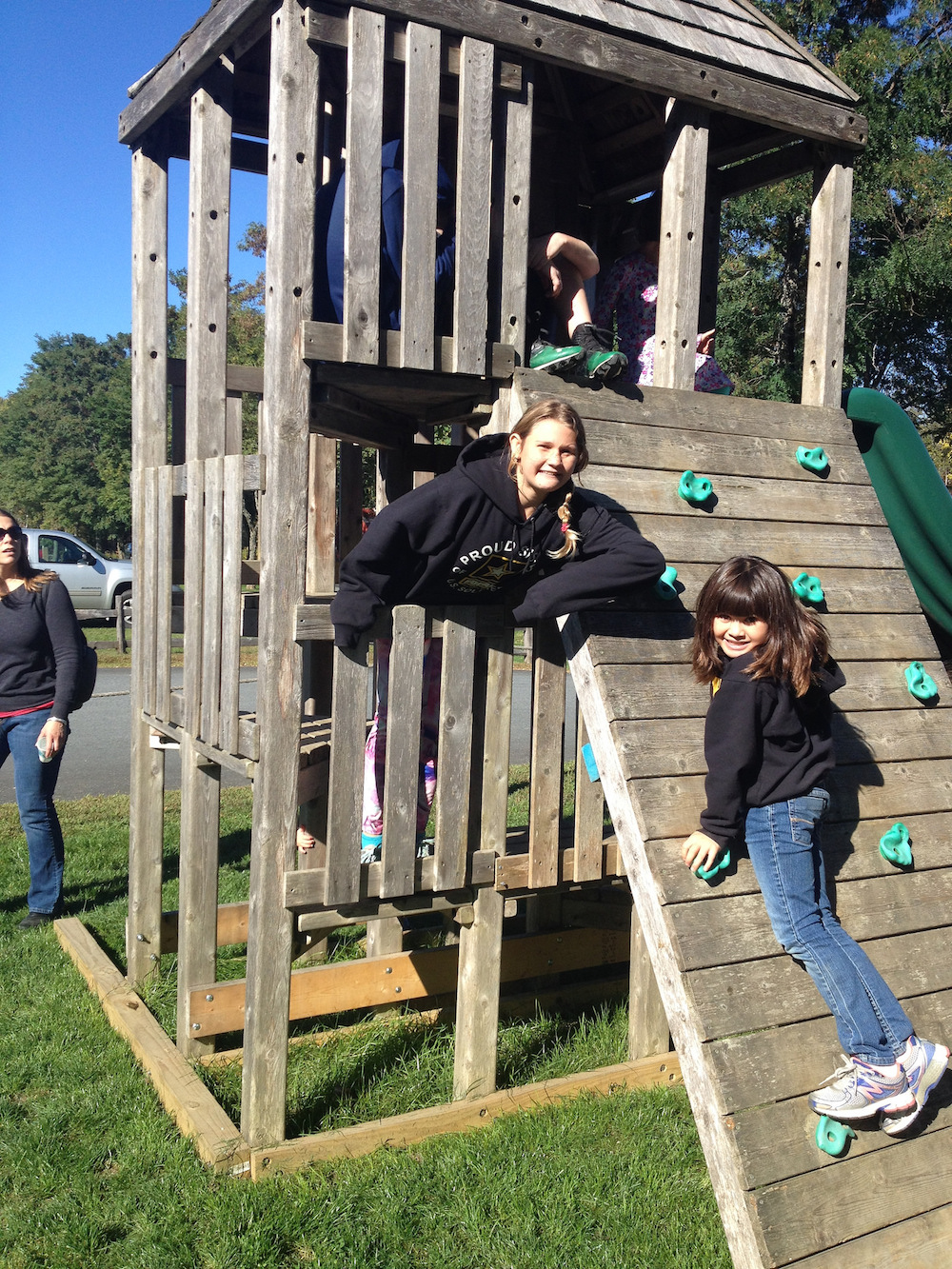 Luckily the credit card machines were back up after our tour so we sat down for dinner at the community picnic tables outside in the sun. Afterwards Cathy and I retired to the fire pit to talk with some adults for a change while the girls played on the playground once again. We talked with other travelers about our journey and met a couple of guys that had done the Appalachian Trail recently so that was really interesting.
Dates: October 4 - October 6
RV Park: Tree Farm Campground, Springfield, VT