Our stay in Pittsburgh was just outside the city in Harrisville at a Yogi Bear Jellystone Park campground. I was flying to San Francisco for Dreamforce and we thought this would be a good place for Cathy and the kids while I was away. There's always a ton of stuff to do at Jellystones and there were activities planned for Halloween. Apparently it's a huge weekend at the RV park.
We pulled into the campground Thursday around 2pm, setup camp and then headed to Pittsburgh. I was flying to SF very early the next morning so we booked a hotel near the airport. We found an awesome little brewery around the corner with great food. Apparently everything in Pittsburgh comes with french fries on it and my salad was no exception. Luckily a french fry topped salad is still low cal and good for you.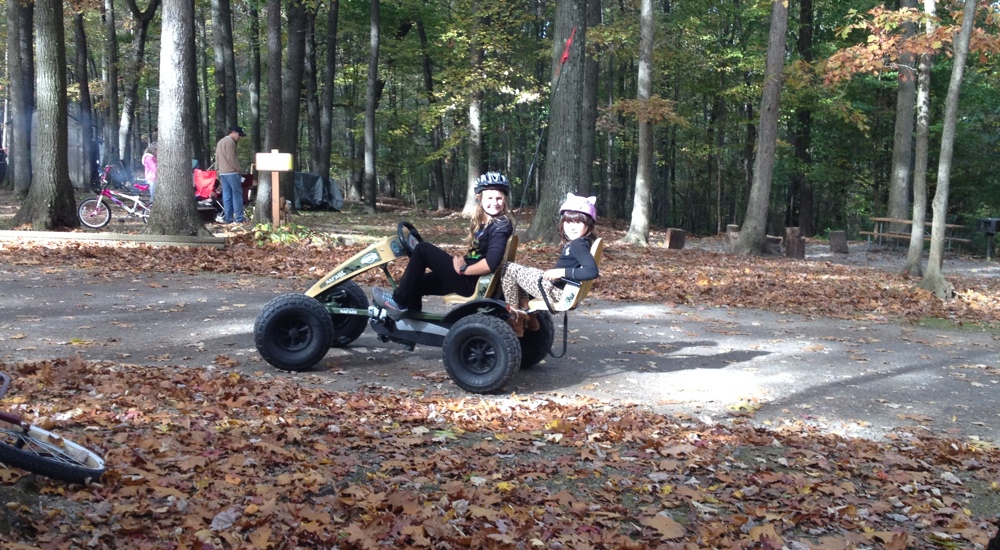 The next morning I flew out very early while Cathy and the girls slept in. Their morning was filled with the usual school work but Cathy also had an appointment for Hali with the CF clinic at Pittsburgh Universite for a checkup. That took most of the afternoon and afterwards they headed back to Jellystone. They spent the rest of the afternoon and early evening riding three-wheelers around the park. No one got speeding tickets nor DUIs.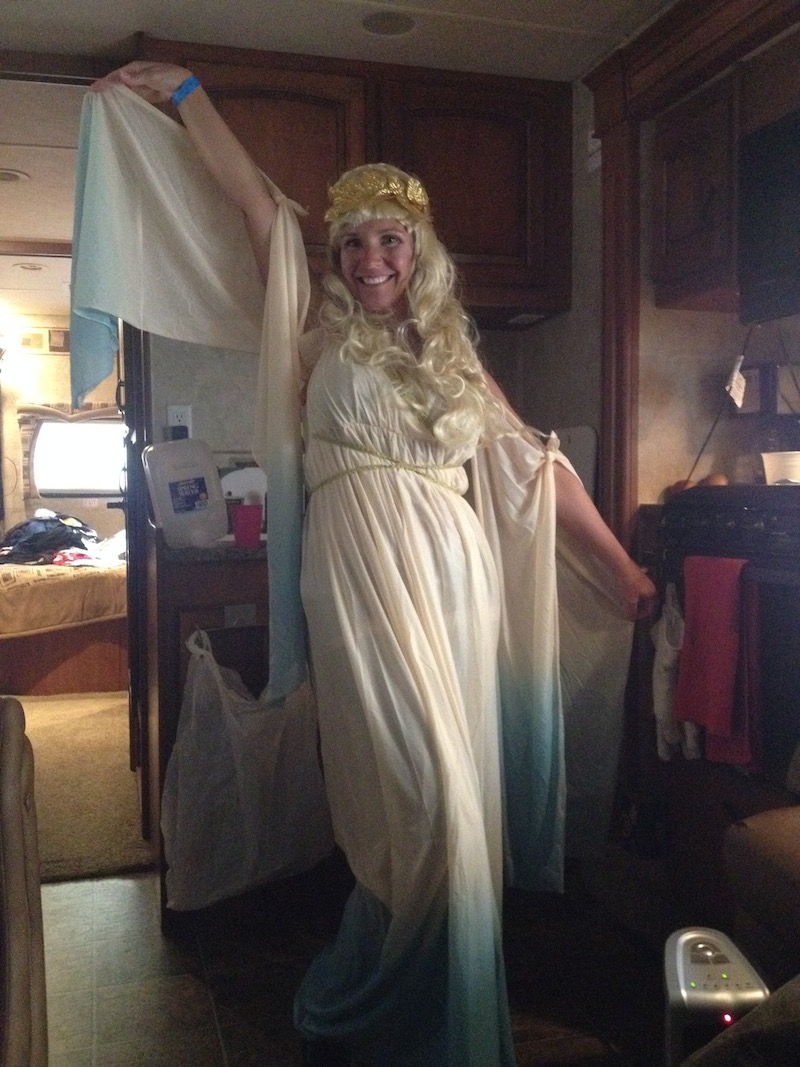 Saturday was "Halloween" at Jellystone even though it was a couple of weeks early. The girls spent most of the afternoon trick-or-treating with "Athena" (aka mom) around the park with the millions of other kids there for the weekend. Hali got to do what she loves best (helping); she spent 4+ hours volunteering at the "Haunted Pavilion". She had a great time but nearly froze to death. Both little girls entered haunted house but chickened-out and ran out of the emergency exit screaming and hollaring.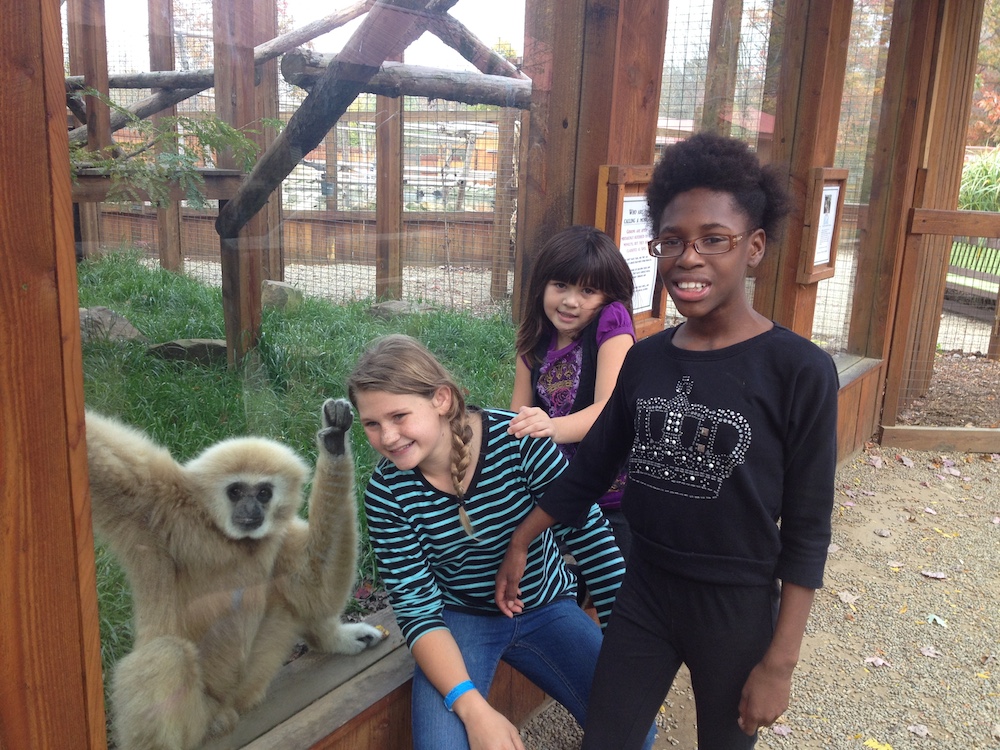 The next week or so I trugged through the annual Dreamforce convention while Cathy held down the fort. Most of their time was spent doing homework, chores and playing around the RV park as usaul. After awhile Cathy became stir-crazy and found the Living Treasures Wild Animal Park thirty minutes away. They spent the better part of the afternoon feed and petting the wildlife. Check out the photos below, they had a blast! Afterwards they went scouting breweries for me and found the North Country Brewing Co.
The next day after school was finished, the girls earned manicures and pedicures with mom. It was an exciting time for all of them especially since Lexi hadn't had a pedicure before (poor princess). The other bonus was they didn't have to listen to my huffy breath having to wait for them to finish.
The next day I was coming home, so I left SF around noon and arrived in Pittsburgh late that evening. It was lucky that I called Cathy at the airport as she thought I was coming in the next day! Anyway, everyone was happy to see my as usual and we went back to North Country Brewing Co. for dinner. Super cool place!
Dates: October 9 - October 18
RV Park: Yogi Bear's Jellystone Park at Kozy Rest, Harrisville, PA