We left Sunday on our trip Sunday and went to the fathers day party for brunch. Scott, Sara, Dad, and I watched the soccer game. After the party we started to head to St Augustine. We got there around 4pm. After we unpacked we went to the Conch House for dinner. After dinner went home and to bed.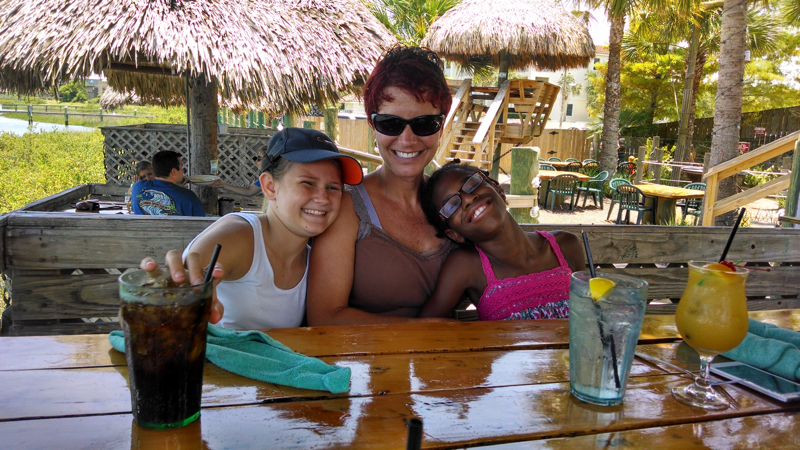 The first day we were there we went to the Alligator Farm and saw lots of animals like: monkeys, turtles, alligators, crocodiles, and other animals. After the Alligator Farm we went to the Conch House again for lunch it was yummy. I had chicken and beans, Alexis had the same but with fruit, Kira had grilled cheese and beans. After lunch we went to the beach. Dad ran 3 miles really fast that morning.
The second day we went to see Castillo De San Marcos. Started by the Spanish in 1672, the Castillo De San macros is the oldest masonry fort in North America. It was pretty cool. The Fort had a lot of rooms and cannons. We walked on a draw bridge.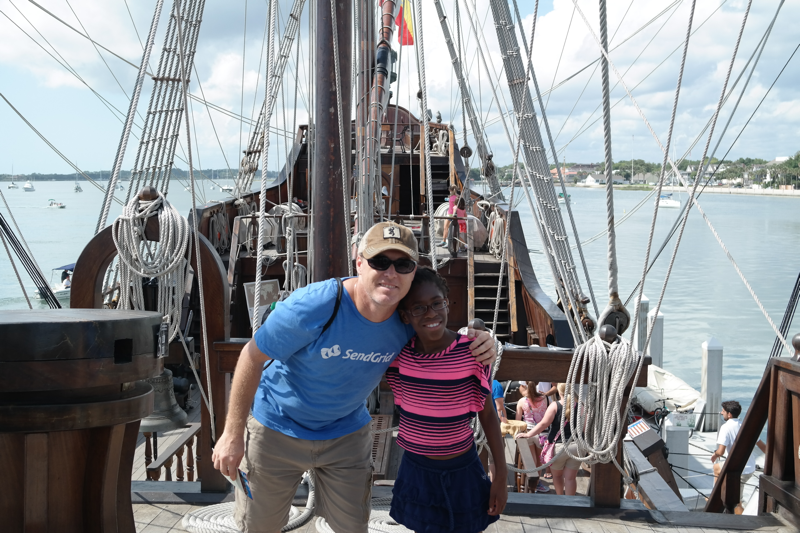 We also went to see a pirate ship that they had sailed over from Spain. When we saw the pirate ship the were a lot of rooms also. Kira and I did not like the stairs to get on the ship. They were very shaky. Then we ate lunch at Subway. After lunch went to get new bike tubes for my bike and moms, because dad riped the tubes out of them. Then we spent a couple of hours at the pool. Went on a ghost walk that night in St. Augustine, it scared the poop out of the little girl. hahahah
Wednesday was the last day and we all got up and started packing up. We left around 10:30am we are now on our way to Charleston SC.
Dates: June 15 - June 18
RV Park: Bryn Mawr Ocean Resort, St. Augustine, FL